ABOUT ATHARV OVERSEAS EDUCATION CONSULTANCY

Over the decades, Atharv Overseas Education Consultancy has been helping students to have the right course and assisting them in their visa processing. We have an experienced team of educational counselors who believe in maintaining transparency and focusing on accomplishing dreams. We have a team of education counsellors and career guidance and always guide students to achieve their career goals. We have expertise in providing the right guidance for overseas education and helping students choose the best country, university, and courses to accomplish a successful career .
We have a team of education counselors who help in achieving scholarships and assist the students in building a better career overseas without feeling debt burdens. Our experts understand the right guidance is necessary because many students are trapped between overwhelming courses and cannot get the right-click. We have a solution for all your needs. Till now, we have successfully helped thousands of students in choosing the right career and assisted them with their visa processes.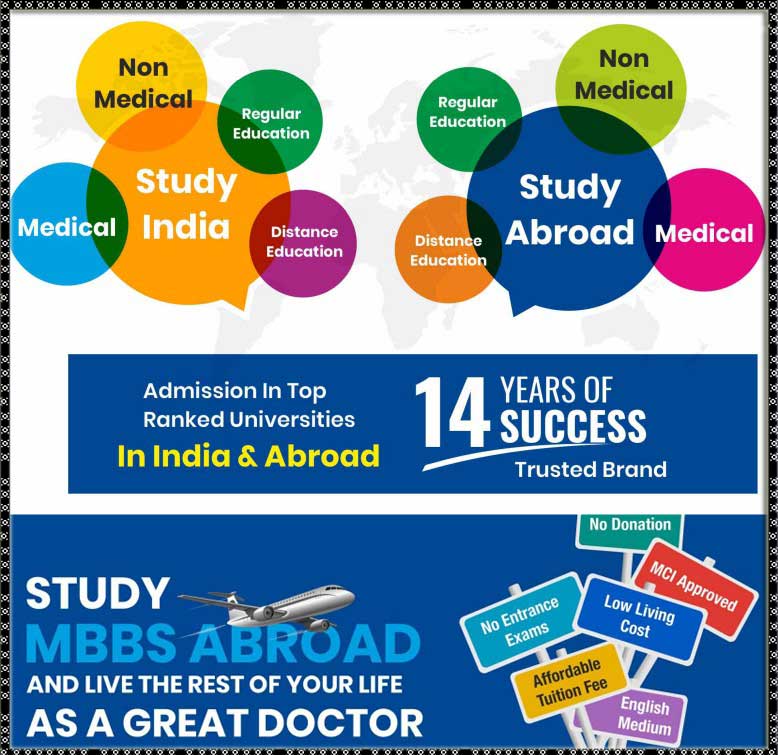 LOW TUTION FEES
NO DONATION , PAY ONLY FEES
INDIAN FOOD FACILITIES.
MERIT BASIS SCHOLARSHIPS
SAFE AND FRIENDLY ENVIRONMENT
COMFORTABLE WEATHER
COURSE IN ENGLISH MEDIUM
INTERNATIONAL JOB OPPORTUNITIES
MCI AND WHO APPROVED.
HASSLE FREE PROCESS.
IMMENSE CAREER OPPORTUNITIES.
CUTTING-EDGE INFRASTRUCTURE AND MORE
Why choose Atharv Education for your study abroad experience?
Career Pathway Assessment and Planning.
Expert Counselling for Country, University & Course Selections.
Application & Visa Assistance.
Off-shore & On-shore Assistance.