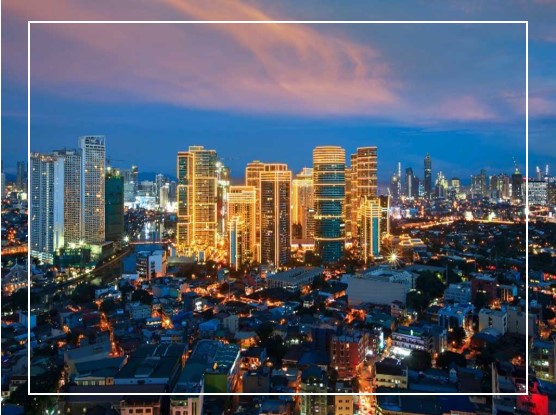 ABOUT GEORGIA
Georgia is sovereign state of Caucasus region of Eurasia. Located at the crossroads of western Asia and Eastern Europe, It is bounded to the west by the Bank Sea, to the north by Russia, to the south by Turkey and Armenia, and southeast by Azerbaijan. The capital of Georgia is Tbilisi. Georgia covers a territory of 69,7000kM and its population is almost 4.7 million. Georgia is a unitary, semi-presidential republic, with the government elected through a representative democracy. Also, Georgia country medical education is famous across the world. Studying MBBS in Georgia is something worth considering in case of students who wish to study MBBS in Europe.
MBBS in GEORGIA Highlights
| | |
| --- | --- |
| Country Name | Georgia |
| Country Code | +995 |
| Country Rank | 96TH Under Quality Life Index |
| Currency | Georgian Lari(GEL) |
| Capital | Tbilisi |
| Weather | Humid, Rainy and Continental |
| Language | Georgian and English |
| Accrediations | MCI, WHO, FAIMER,USMLE |
| Course Duration | 5-6 years |
| Teaching Medium | English |
| Mess Facility | Veg/ Non-Veg |
| University Type | Government/Private |
| Hostel Fees Range | |
| Tution Fees Range | 4500-5500$/Year |
ABOUT MBBS IN GEORGIA

The popularity to study for MBBS in foreign contries is increasing due to these factors listed below. Also, admission to medical college seats in India is very tough as the competition is intense. And admission to private medical colleges in India require huge amount of money as donations, which is more than 5 times the amount required in other countries like China, Russia and other European countries. If you want to study MBBS abroad, Georgia is a good choice. But do remember to choose a WHO RECOGNISED MEDICAL SCHOOL and apply through a reliable INSTITUTION like ATHARV OVERSEAS EDUCATION CONSULTANCY PVT. LTD.
Since Geogia is a member of EU, your MBBS degree will be accepted by all EU countries, without any exams or tests. Also, since some of the EU medical universities have the European Credit transfer System(ECTS). This system enables you to take easy transfer to universities within the EU.
"WE ARE BASED IN GEORGIA ITSELF AND WE HAVE HELPED MANY STUDENTS TO FIND THE RIGHT UNIVERSITY, WE WORK WITH INDIVIDUAL STUDENT TO MAKE SURE HE/SHE IS IN RIGHT EDUCATIONAL ENVIRONMENT. OUR AIM TO HELP STUDENT CHOOSE THE RIGHT UIVERSITY BECAUSE THE RIGHT UNIVERSITY ALWAYS HELP THE STUDENT TO THRIVE AND EVENTUALLY THEY LOVE LEARNING AND EMBRACE THE FUTURE OPPORTUNITIES."
Medical education in Ukraine has become globally known for its Global accepted degree, affordable tuition fees and a world-class education system. One of the biggest advantages of studying MBBS in Ukraine is the focus on individual student's learning and striking the right balance between theoretical and practical knowledge. The name of the degree a student gets after completing MBBS in Ukraine is MD Physician. This degree is equivalent to MBBS in India as per MCI after the student clears FMGE.
ADMISSION PROCEDURE FOR MBBS IN GEORGIA

ELIGIBILITY CRITERIA
Above 50% in 10+2, PCB.
Age should be 17 years as on 31st Dec. in the year of seeking admission
NEET Qualified
DOCUMENTS REQUIRED
Original passport
10th Board Marksheet
12th Board Marksheet
Birth Certificate
Passport sized Photographs
Bank Statement
Step wise procedure for admission
Detailed counselling at our centre.
arrangements for arrival respective to University selected
Submission of scanned copies of your documents(listed above) to initiate the issuance of visa Invitation Letter. It takes approx. 3 weeks
Visa stamping, which requires submission of original documents and medical reports.
Filling up of the application form of university is done to in vitiate the process of admission. Here Registration payment is done.
Within 7 days of registration payment, the University grants admission confirmation Letter to ATHARV EDUC ATION CONSULTANCY
Make further processing charges payment and collect your admission letter from our office.
Fly a step towards your dream career through ATHARV
FEES STRUCTURE FOR COLLEGES:

| NAME OF UNIVERSITY | LOCATION | TUTION FEES PER YEAR |
| --- | --- | --- |
| AKAKI TSERETELI STATE UNIVERSITY | KUTAISI | 4500$ |
| BATUMI SHOTA RUSTAVELI STATE MEDICAL UNIVERSITY | BATUMI | 4000$ |
| IVANE-JAVAKHISHVILI TBILISI STATE UNIERSITY | TBILISI | 7000$ |
| UNIERSITY OF GEORGIA | TBILISI | 6000$ |
| ILIA STATE UNIVERSITY | TBILISI | 5300$ |
| PETRE SHOTADZE TBILISI MEDICAL ACADEMY | TBILISI | 7000$ |
| KEN WALKER INTERNATIONALUNIERSITY | TBILISI | 5000$ |
| EUROPEAN UNIVERSITY | TBILISI | 5000$ |
| CAUCASUS INTERNATIONAL UNIVERSITY | TBILISI | 5500$ |
| TBILISI STATE MEDICAL UNIVERSITY | TBILISI | 8000$ |
| NEW VISION UNIVERSITY | TBILISI | 6500$ |
1 USD = INR 80
"LET US ALL TOGETHER MAKE YOUR DREAM COME TRUE"
COLLEGES/UNIVERSITIES IN GEORGIA